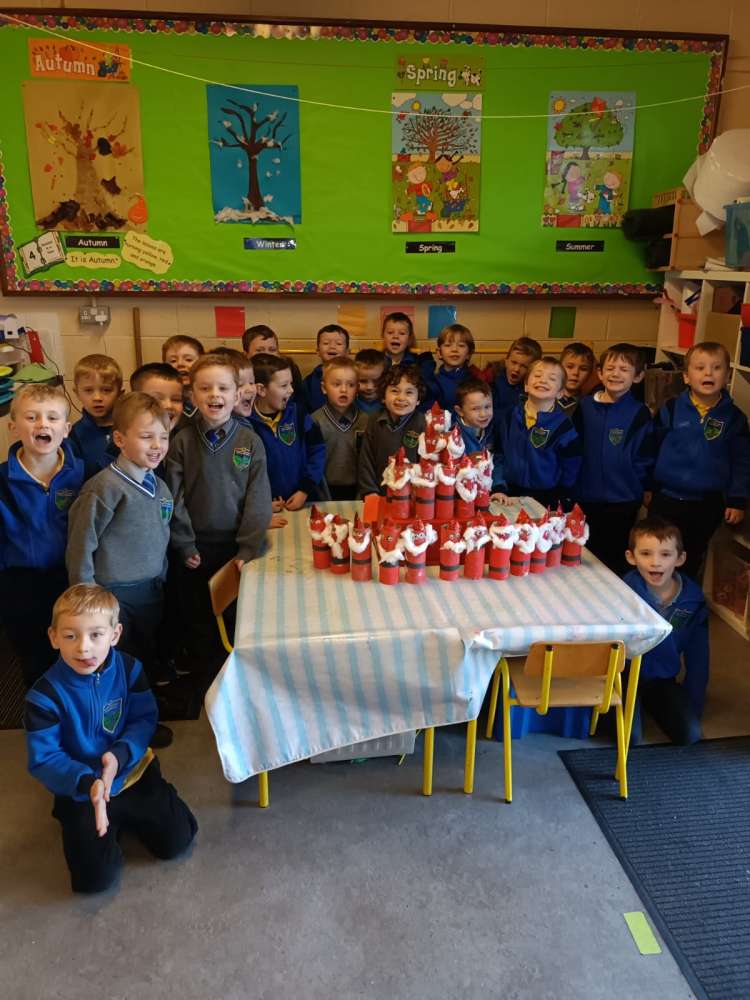 Dear Parent's/ Guardians,
We have had a very busy couple of months here in Junior Infants. Since returning after mid-term the boys have been working so hard and all settled back into school life so well! There has been a focus on our mental well being throughout this term. The boys are well versed in Teddy breathing and yoga at this stage! We embraced food dudes and the boys munched lots of nice fruit and vegetables! We got out as much as we could and the boys enjoyed getting out for cricket in particular! We have been working hard on our fine motor skills too. We will tackle formal handwriting after Christmas. Junior Infants will be the first class to begin cursive writing. I will send out support material and guidance in January. We will start Jolly Phonics too! It is such an exciting chapter for Junior Infants as they begin to identify sounds, put them together and start their reading journey.
Thank you as always for your continued support over the last few months. It is great to have such a supportive group of parents and a wonderful group of boys. I have put together a link for their Christmas performance below. They did a great job. I am so proud of them! Enjoy!
Thanks,
G. O Reilly.