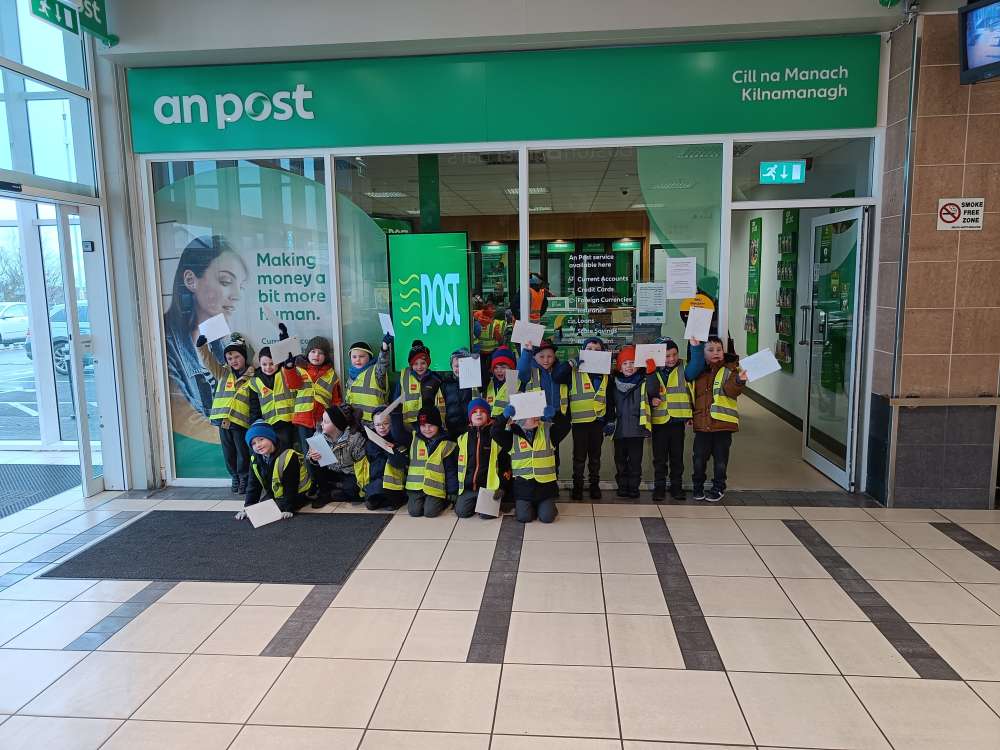 Our story for this week has been the Jolly Postman. We really enjoyed hearing about the postman's journey to deliver letter to all of our favourite fairytale characters.  We enjoyed it so much we decided to post some letters to ourselves too. We put the stamps on our letter carefully and popped them in the postbox at Dunnes. Hopefully they will arrive soon!
We were also very lucky to get a visit from our very own Postman Pat! Pat dropped into      us to tell us all about his job as a postman and answered our questions. We learned a lot from him, including you have to get up very early as a postman and you have to be very strong!!
Finally, our theme for Aistear this week has been the post office. Have a look at some of the things we've been doing like delivering letters in small world, sorting coins, building a post box and working in the post office itself. It's been a very busy week!!